GET THE LOOK ... FOR LESS!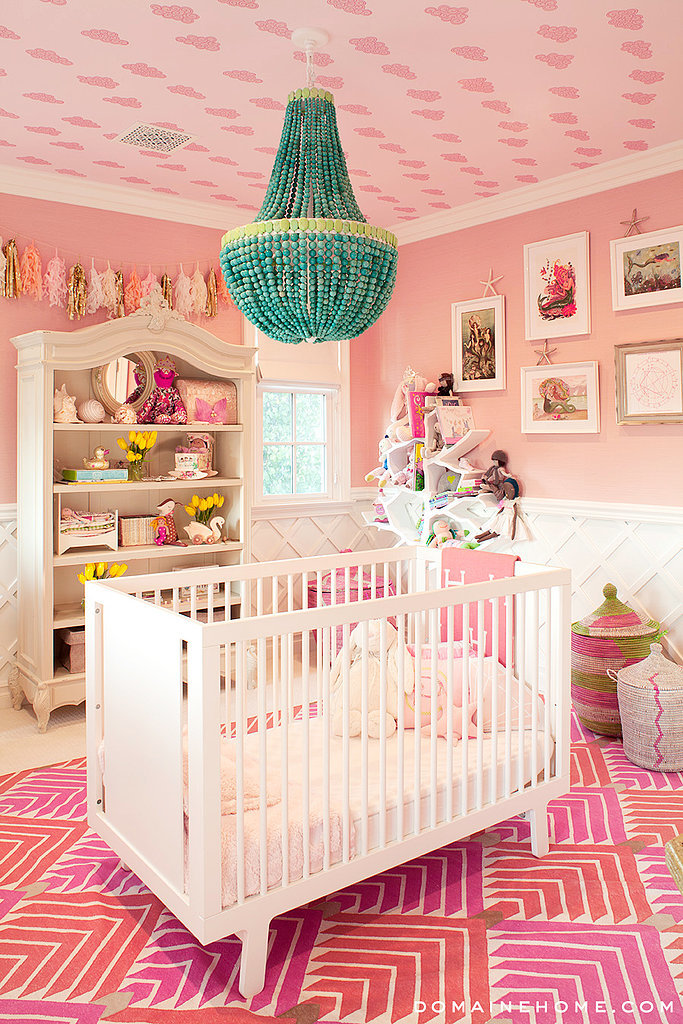 So can we talk about how amazing Penelope Disick's (Kourtney Kardashian's daughter) room is?! When I first saw the photos, I instantly wanted to change Viv's nursery into something similar. I was so inspired I actually drew out V's room with a few changes here that we are actually in the middle of. However, let's be real, I'm not and most people aren't about to drop thousands of dollars on the exact chandelier, the crib, etc. BUT I have a solution, I've found several pieces that could make for a great replica nursery. V's updated nursery pics will soon be posted, but in the mean time, check out the similar version below!
INFO:
Mermaid prints (left to right):
Love or LOVE? Who says you can't get the look on a budget?!
What space would you like to see next?